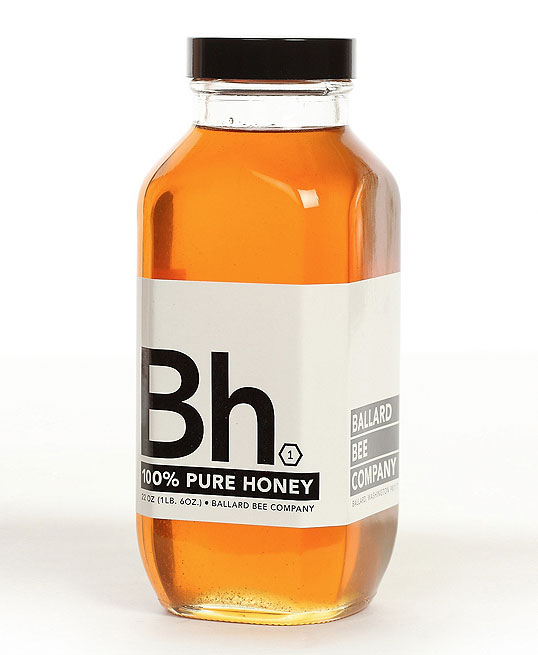 Designed by Ballard Bee Company | Country: United States
Heavily inspired by chemical elements, we love this unique packaging spin on honey which moves away from the traditional imagery associated with the product and goes in a bold new direction.
image via Blackbird
View full post on Lovely Package® . The leading source for the very best that package design has to offer.