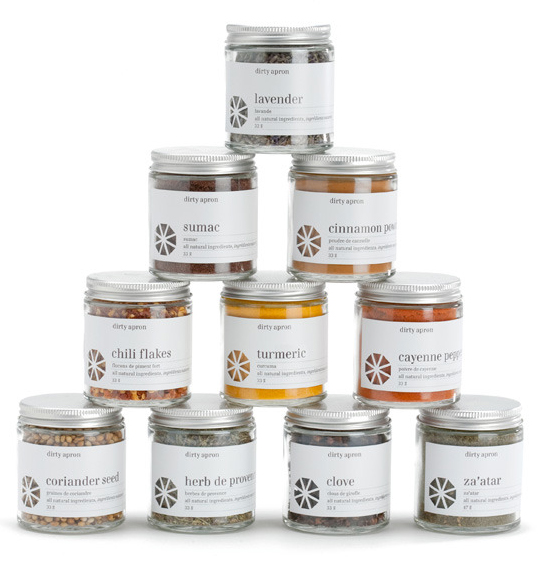 Designed by Glasfurd & Walker | Country: Canada
"The Dirty Apron Cooking School in Vancouver recently launched a new line of spices, blends, salts and olive oil.
Glasfurd & Walker was commissioned to design a clean, type driven identity and the packaging for the range – including gift packs with a flexible, modular structure to allow for various product combinations.
The labels feature a die-cut logo which gives the packaging a distinct shelf presence – allowing the diverse and vibrant colours in range of the spices to be showcased."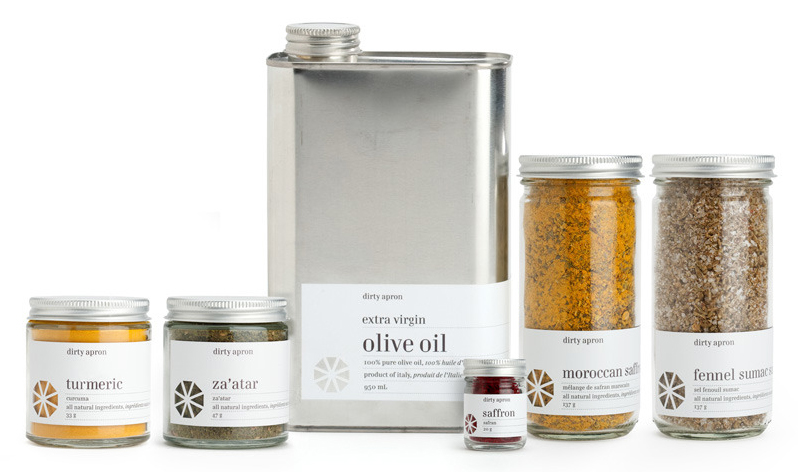 View full post on Lovely Package® . The leading source for the very best that package design has to offer.