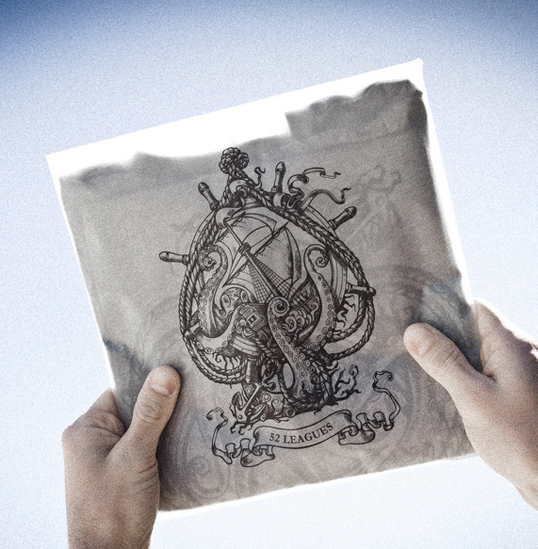 Designed by D&D Clothing | Country: United States
"Twin brothers, Dan and Dave have been a creative force in the magic industry for well over a decade. Their latest venture goes beyond anything they've done before and into the exciting world of fashion. D&D Clothing was inspired from their interest in design and love for magic, this new endeavor expresses a their lifestyle and hopefully yours too.
52 Leagues is the first in a series of t-shirts that will be available in a variety of colors. The title was inspired by the Jules Verne classic with the spade and "52" contributing to our obsession for playing cards. The design depicts a giant Octopus crumbling a Pirate ship into the abyss. Pre-washed and made from 100% Pima cotton for a soft and lightweight feel. Graphics on the front, back, and inside collar. Packaged inside a custom vellum envelope with an organic hemp hangtag. No detail was left out."
View full post on Lovely Package . Curating the very best packaging design.
Read More →